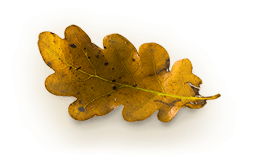 Yes. We wish to provide customers with quality plants and service. Every effort is made to ensure that plants are true to name and in perfect condition when leaving the National Herb Centre.
Upon receipt of your order via our online shop or email, a member of the National Herb Centre will call you to confirm stock availability and to take payment. Unfortunately we are unable to guarantee stock availability on certain plants due to excessive demand or crop failure. Where we are unable to supply a particular item we will do our best to offer a suitable substitute with your approval to complete your order.
2
When will my order be dispatched?
Orders are despatched as soon as possible and are delivered via courier. Please note we do not despatch orders on a Friday, Saturday or Sunday or a Bank Holiday.
3
What are the delivery costs?
Delivery costs are calculated on the value of the plants ordered. Prices below are based on a next day delivery by 4.00pm:
Plants ordered to value of £49.99
£10.00 plus vat carriage
Plants ordered to value of £50.00 - £99.99
£15.00 plus vat carriage
Plants ordered to value of £100.00 - £199.99
£20.00 plus vat carriage
Plants ordered to value of £200.00 - £299.99
£25.00 plus vat carriage
Plants ordered to value of £300.00
Please call us for prices.
4
What if I am not happy with the quality of the plants delivered?
We ask that you examine your delivery carefully and report any problems by telephone within 24hours, followed by a letter / email with a photographic evidence within seven days. Our liability for plants supplied is limited, at our option, to the replacement of those plants or a refund of the price paid. We regret that we cannot accept liability beyond 24 hours from delivery date for plants that fail to thrive due to unsuitable care, neglect, adverse weather conditions or other causes beyond our control.
You will find us at the top of Warmington Hill on the B4100, there are signs before our entrance so you can't miss us!
---