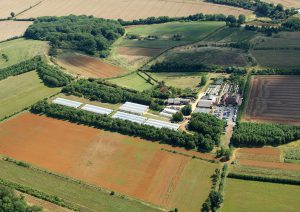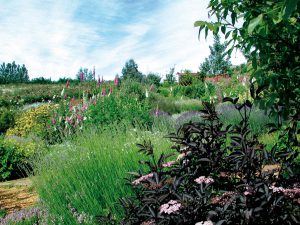 Nature Trail
Our nature trail winds down through a valley amongst fields of herbs, by ponds and through woodland with the opportunity to view three separate counties, namely Oxfordshire, Warwickshire and Northamptonshire.
There are three routes to choose from and the time to complete each trail ranges from 25 minutes to approximately an hour.
On the trail you may see all kinds of wildlife in its natural habitat including rabbits, foxes, badgers, bats, buzzards, partridge, a variety of deer, or even a white stag, as well as seeing native trees and wildflowers.
A guide to the trail with advice on what to look out for, is available in the shop.
Display Gardens
We have six specially designed demonstration herb gardens to show you how you can make the most of herbs in your own garden, including ideas for encouraging wildlife, growing edible herbs and a garden inspired by the Roman use of herbs.
When enjoying our nature trail and display gardens please observe the simple rules of the countryside code and keep dogs on a lead and ensure children respect the welfare of wildlife and farm animals; particularly in the spring and summer to avoid disturbing wildlife during the important breeding months.