The National Herb Centre
---
The National Herb Centre is more than just a garden centre, we provide something for everyone for a great day out. We are located on the B4100 just outside Warmington Village, 5 miles north of Banbury and 11miles south of Warwick.
What is a herb?
---
A herb is a useful plant. It might be an annual, biennial or perennial herbaceous plant, a shrub, tree, climber or succulent. Herbs are used as flavouring in cooking, curing meats, cooking oils, soft drinks, liqueurs, beers and teas. They are also used in cosmetics, medicines, insect repellents and cleaning products.
Many herbs have multiple uses. For example, a hardy Lavender such as Munstead might be used as a flavouring in a cake, an ingredient in a cola drink, an essential oil for aromatherapy, a constituent of soap, shampoo or hand cream, or as insect repellent and perfume in a wardrobe.
Garden plants like honeysuckle, clematis, camellia, ceanothus or phormium that we may think of as purely decorative are, or have been, useful medicinal species in other parts of the world for centuries.

---
---
Our licensed bistro offers delicious, freshly prepared breakfasts, lunches, afternoon teas, and children's lunch boxes. On warmer days, you can enjoy your refreshments relaxing outside and soaking up the sun in our rural location.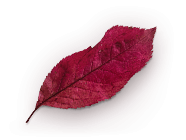 Hidden Treasure! I've been here a few times in the last 12mths, in differing weather and mood. Every time I've come away relaxed and content - it has a wonderful location with spectacular views from both the Cafe garden and the walks through the terraces of herbs (you can venture out into the field walks if you want a longer stretch). The Cafe serves excellent food, from Full English to gorgeous home made cakes. It can get busy, but it's a great sanctuary to get some value for money treats for the garden (and soul!)

A truly lovely garden centre - An excellent place to wile away a few hours, among a vast array of herbs and plants, beautifully laid out. A spectacular collection of unusual garden ornaments and pots. The shop is an aladins cave of unusual and original gifts. The restaurant now has a new excellent chef. The staff were extremely friendly and helpful , the whole atmosphere was of peace and tranquility. There is also a fabulous area for children with climbing frame and a maze. The views stretch out almost as far as Banbury, simply amazing!!!

Whilst in essence this is a 'Garden Centre' the atmosphere and layout is very user friendly to the non expert. The plant choice is also unusual. One of the major attractions are the variety of walks available all for free. The Restaurant offers a wide variety of good quality food but service is a little slow. This venue is well worth a visit with numerous 'example' gardens available to look at for inspiration. Allow a morning or afternoon to fully enjoy.